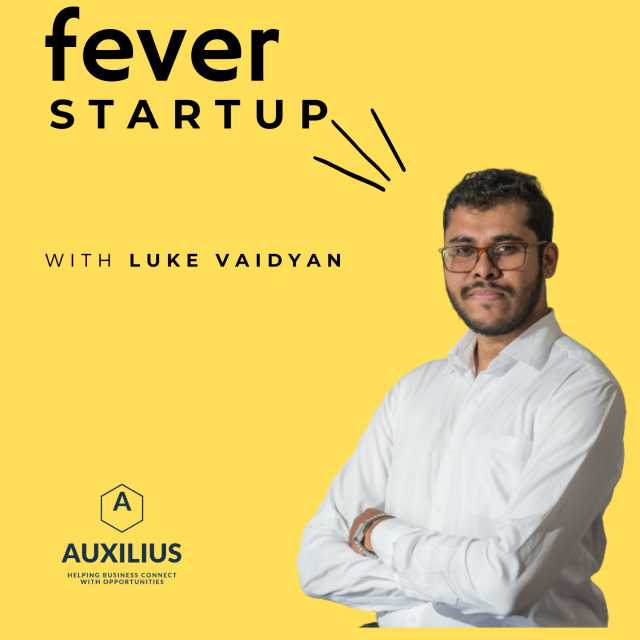 What is a domain name extension? Which one should i go for?
–
Fever Startup
Listen and Learn more about choosing the best website extension that suits your business needs. Follow us :
http://www.auxiliuscg.com
Nowadays we see a lot of websites with crazy domain name extensions, which back in the time never even existed. Now you may be wondering what a domain name extension is in the first place, that is exactly what we are going to talk about today, and if you have decided to purchase a website you would need a domain name and an extension that suits the objective of your website.
Must Read : 5 THINGS YOU NEED TO KNOW BEFORE BUILDING A WEBSITE YOURSELF
What is a domain name?
A domain name is the name of your digital marketplace that you use as your business platform to connect and support your clients with their requirement for example, our domain name is http://www.auxiliuscg.com
WHAT IS A DOMAIN NAME EXTENSION?
A domain name extension basically represents, what your domain stands for, example, .com, .co.in, .net, .blog, .org, .info, .edu, .biz, .us (country name), .jobs, .gov, .int, .name, .pro, .tel, .io etc.
We are going to help you understand which domain one needs to choose in order to engage with the appropriate clientele.
So lets get started,
THE .COM DOMAIN NAME EXTENSION
This is the most common extension everyone knows of and have seen extensively, or plan to use in future. Though we have seen this domain extension quite frequently, many of us are still in the dark on what it stands for and why do large corporations use them?
The simple answer is .com in the domain name extension stand for "Commercial", it is used by companies and organisations to power brand their digital presence globally, If you are looking at publishing content and engaging a global audience then this extension builds value to your offerings. Usually all major corporations or companies actively engaging in global business operations have a main web page and those usually are a .com domain extensions. example, http://www.google.com
THE .CO.IN (Country Name) DOMAIN NAME EXTENSION
We have quite often seen many websites having a domain name extensions such as .co.in (India), .co.us (United States), .co.de (Germany), .co.ru (Russia), .co.cn (China) etc. These are "Commercial Country Specific" extensions. Which means larger corporations who love engaging with the local audience globally set up sub domain pages with such country specific domain name extensions.
Why do they do that? It's Simple… These organisations understand the cultural difference across the globe and on how in different geographies people respond differently to different types of messaging, apart from that a lot of language barriers are also created. If there are no sub-domain pages, connecting with these potential audience is next to impossible. So if you are planning on taking your business globally and connecting with these large group of potential audience at a local level, this is what you need to add to your cart.
THE .IN (COUNTRY NAME) DOMAIN NAME EXTENSION
Now why do we need a country specific domain name extension? We all have the .COM's and the .CO.IN's! The answers is, what if your business is only focused on engaging with local customers within the specific country and you are not keen on expanding globally! This is how a country specific domain extension helps users to identify and connect with opportunities which are more relevant from a domestic market perspective. If you are a local business owner, startup, a retailer, a blogger, a review website and you would like to work closely with your local clientele, this is the best option you could go for.
Related Top: WHEN DO I KNOW THAT I CAN START MY ONLINE BUSINESS?
THE .net DOMAIN NAME EXTENSION
The .NET domain name extension stands for "Network" these are domains specifically used by internet services providers, domain & website hosting companies, email service providers etc. So if you are any of these go ahead, this is what you were looking for!
THE .ORG DOMAIN NAME EXTENSION
This type of domain name extension is very common for Non- Profit organisations and for organisations of a non-commercial nature. If you are looking at setting up a non-profit organisations or a foundation, Ashramas, orphanages, childcare homes, senior citizen care homes, animal shelters, other welfare organisations, etc. this is for you.
THE .EDU DOMAIN NAME EXTENSION
As the name suggests .EDU domain name extensions are widely used by educational institutions and universities. This indicates the learning and educational industries as a whole, so if you are planning on setting up a school, college, training institute, parallel college, tuition centres, university or any other educational or learning academies this domain extension will qualify your customer base, attracting more students, parents, professors, companies and teachers effectively.
THE .IO DOMAIN NAME EXTENSION
The .IO domain name extension is a very trending domain name extension, today widely used by Tech Startups, Gaming Companies, Many B2B Database Organizations too use this, the "io" stands for "Input/ Output". You can explore more here.
THE .BIZ DOMAIN NAME EXTENSION
Nowadays, the .BIZ domain name is scarcely used as today lot of companies and businesses have better options as going for a .COM or .IN website based on the audience they intend to cater. If you are business who has an existing portfolio and a strong client base, and you only need a website to engage with them. In that case, you could go with this domain name. Please keep this in mind that, these days a digital assets domain authority also is considered during the valuation of a company, and during such a scenario a .BIZ domain will impact the valuation drastically as the buying company would have to reacquire and cultivate a new .COM or .IN (Country Name) website to expand their business.
You may think that not much of a difference would be there, after all it is just a website right! If that's how you think! Stop right now!! Just consider that your valuation would be reduced to 0.02% in comparison with a .COM website! Trust me that is huge!
We believe this blog has helped you get a clear information, good luck with your future ventures. We would love to hear from you so please feel free to leave a comment below and also please feel free to share this with your friends, colleagues and family!